Birds of a Feather Flock...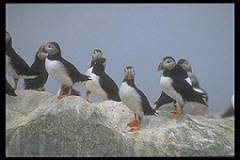 Bashar: an extraterrestrial channeled by Darryl Anka providing cutting-edge information on personal and planetary transformation.
Caroline Casey, Visionary Activist
PTAAH (empowering Pleiadian channelings by Jani King)
Extraterrestrial Earth Mission (more empowering E.T. channelings)
L/L Research (Home of the RA Material and other enlightening info)
Bioneers (Visionary & Practical Solutions for Restoring the Earth)
Daily Zen - Zen wisdom and great e-cards
Rainbow Body (An excellent translation of the Yoga Sutras of Pantanjali and a lot of other high frequency wisdom)
Harry Oldfield's Research on energy fields
Holodynamics (All about Oneness)
Wonder World (Multidimensional Cosmic Wisdom)
Center for the Study of Extraterrestrial Consciousness
UFO Online (European UFO sightings and lots of other juicy info)
Eckhart Tolle - The Power of Now
Swami Beyondananda - The Power of Humor
Library of Halexandria - an amazing library of awesome info
The Light Party - social activism in the light
Thoth Web - Your Portal to the Unknown; tons of juicy data
Mary Sparrowdancer - author of "The Love Song of the Universe"
Dr. Bruce Lipton - author of "The Biology of Belief"
Rupert Sheldrake - the Morphogenic Field
Fungi Perfecti - the amazing work of Paul Stamets, Mycologist
Organic Consumers - get the latest on what's happening with our food
Emotional Freedom Technique - an amazing technique to handle mind & body issues
The International Society for the Study of Subtle Energies and Energy Medicine (ISSSEEM)
Shirley's Wellness Cafe - a fund of great info for people and pets
Mercola - "Take Control of Your Health" - lots of empowering data from Dr. Mercola
Susan Weed - my hero, the Queen of Herbs
iPadma - spiritual and alternative health search engine
Hippyland - Home of the hippies
Cool Love - Community of One Love